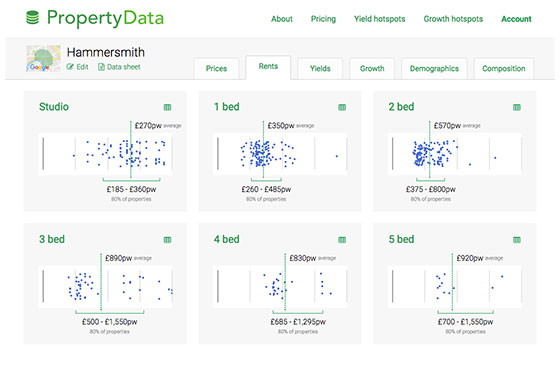 For agents
Become a data-driven agent
Know your local area inside-out with live market analytics on prices, rents, yields, growth, demographics and more.
Download data-sheets covering your local area and branded with your company logo to give to hand to your clients, boosting your presentation for near zero effort.
Monitor your competitors' market share in real-time as they list properties for sale or rent.
Become a data-driven agent