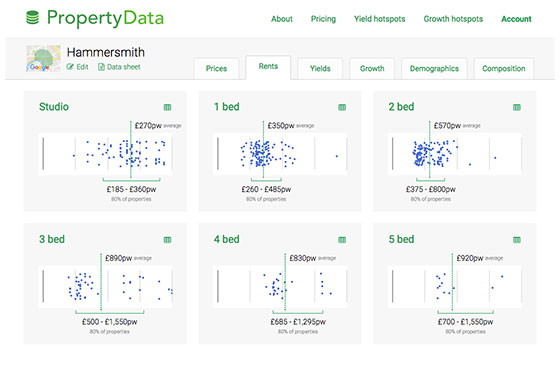 For investors
PropertyData gives you the kind of data tools the institutional investors use, at a fraction of the cost.
Become a data-driven property investor, using market analytics to inform your decision making.
Research any urban area nationwide - whether it is a new area you are considering investing in or an area you have existing investments in - and find data on prices, rents, yields, growth, demographics and more.
Maximise your ROI by making smart, data-informed decisions.