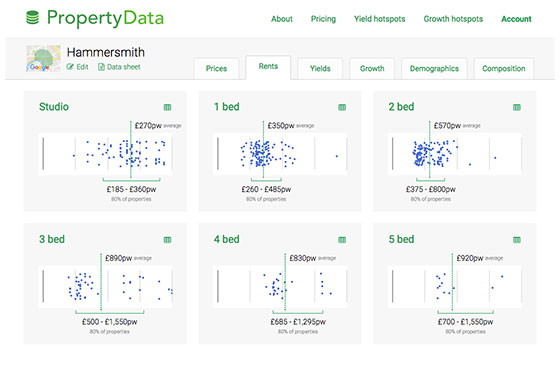 About PropertyData
PropertyData is a tool to explore local residential property market statistics.
Designed for estate agents and buy-to-let landlords and powered by Zoopla's open data, using PropertyData you can draw custom data areas, and then generate accurate local property market data on house prices, rental yields & 5-year capital growth in that area.
PropertyData can generate price scatter plots for different property sizes, and also shows you the market share of estate agents in the custom data area. It works nationwide, for any area where there is sufficient market volume to generate data.
We also offer a couple of handy tools such as our yield calculator and stamp duty calculator.