Analyse any urban area
Our data covers all urban areas in the UK - anywhere that there is sufficient volume of properties.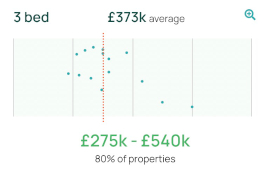 Pricing analysis
Analyse asking prices, sold prices and rental values in your defined local areas with easy-to-read scatter graphs.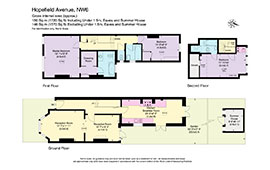 Price per square foot
The UK's most accurate and comprehensive database for asking prices per square foot. Learn more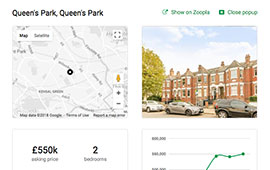 Property fact sheets
Access fact sheets on currently marketed properties to help find comparable properties.
Yields
Discover typical long-let and short-let yields in your defined local area of interest.
Growth
View five-year house price growth data.
Demographics
Gain insight into social grade, age, education level and vehicle ownership in your property areas of interest.
HMO room let
See analysis of live market data from the room-let market, to help you design and manage your HMO property.
Composition
Understand the types of properties available for sale or rent in your defined local area.
Compare areas
Save property areas to your account, and compare key stats side-by-side.
JSON API
Access all our property price, rent and yield data via ana easy-to-use JSON API.
PDF data sheets
Download local property market data-sheets, branded with your own logo.