Buying a house with subsidence: is it a terrible idea?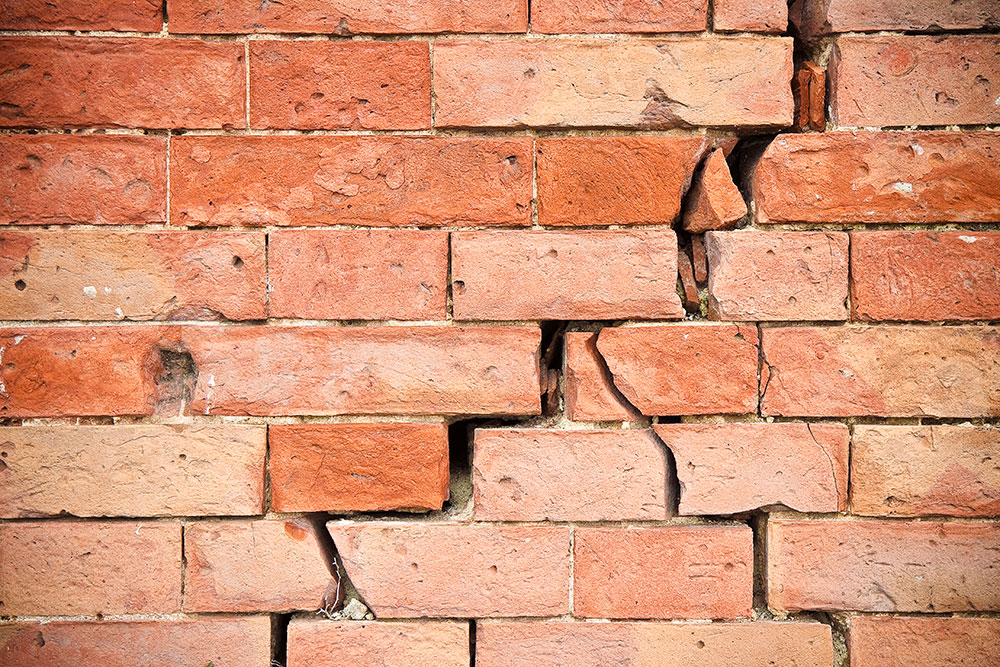 Subsidence is the term given to the downward sinking or collapsing of the ground on which a property sits. Most if not all properties will experience a small amount of movement over the years, and in many cases, this goes unnoticed.
However, sometimes significant movement can cause instability to the property. As a property owner, it is important to take relevant action to protect a subsiding property from becoming extensively damaged before it becomes uninhabitable.
Is it safe to buy a house with subsidence?
If you're thinking about buying a house with subsidence, you should be prepared to gather as much information about the property's condition as possible, including whether it has previously been treated for subsidence.
This can be ascertained via a structural survey, which is typically carried out before a purchase is completed. If a structural survey reveals that subsidence is an ongoing issue, the surveyor should be able to advise on the severity of the condition and suggest the remedial works required to fix the problem.
From an investment perspective, buying a house with structural movement is generally considered to be less safe than purchasing a property in perfect condition. However, if the property only has minor subsidence, you might find yourself in a great position to negotiate a lower price.
Can you get a mortgage if a house has subsidence?
Buying a house with subsidence doesn't necessarily mean that you can't get a mortgage, but it is much harder to get a mortgage with subsidence.
Thus while a property with minor subsidence might seem like a reasonable investment on account of a comparatively lower market value, it will be harder to finance the purchase with debt and your pool of potential buyers may be limited when you come to sell it.
Even when a property has had subsidence which has been resolved, it can still be difficult to find a bank or mortgage provider that is willing to finance the purchase. These properties can also be difficult to insure.
Never say never
While many standard mortgage providers will decline to finance a property with structural issues, this doesn't mean buying a house with subsidence on finance is impossible.
There are specialist financiers which can help investors to secure a loan while also providing advice on the practical aspects of buying and owning a property with a history of subsidence.
You should speak to a specialist mortgage broker who may be able to advise you on mortgage lenders who could lend to you and allow you to buy a house with subsidence.
Will subsidence devalue my house?
Subsidence will devalue a property, even if the issue has been correctly dealt with and no longer poses a problem. Despite this, over 40% of property investors are still happy to consider buying a house with subsidence.
However, it is important to ensure structural issues are appropriately dealt with. In a recent survey, a little less than one-third of prospective purchasers said they would only be willing to buy a property with previous structural issues if structural analysis confirmed it was safe to do so. Almost 10% suggested they would use previous subsidence issues to negotiate a lower purchase price.
How much does subsidence devalue a property?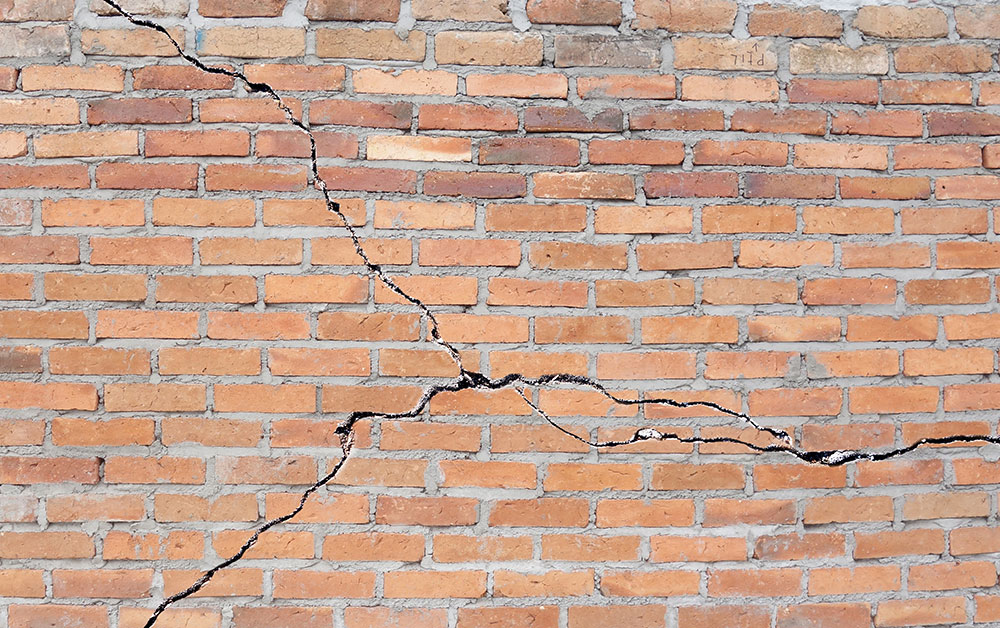 Each property is different, and the amount of devaluation will depend on the following:
How recent the issue is.
How severe the subsidence is.
Whether the property has had remedial work to address previous subsidence.
Even when a property has been underpinned to counteract the effects of subsidence, it will still be worth substantially less than a property with no current or previous structural issues. It is estimated that a property with previous subsidence issues will command around 20% less than similar properties in the area without a history of structural movement.
Do I have to declare subsidence when selling?
If you're intending on putting a property with a history of subsidence on the market, it is unlikely that you'll be able to ignore the issue. Even if the property has been subsidence-free for years or perhaps decades, it is only a matter of time before the existence of the problem rears its head to potential buyers.
This is because conveyancers will quickly flag up the issue of subsidence. If you fail to disclose the issue from the outset, you could run the risk of losing the trust of any potential buyers. Honesty is the best policy, and a combination of conscientiousness combined with practical strategies to deal with buyer queries will help to maximise opportunities to sell a property with subsidence.
Things potential buyers may want to know
Not all buyers are put off by previous structural problems. When you find a buyer who is willing to take a realistic and pragmatic approach to the issue, they will be likely to want to investigate further via a level three building survey.
Under a level three survey, a structural engineer will generate a detailed report complete with the cost estimates to:
Monitor the issue on an ongoing basis.
Resolve the subsidence via a technique known as underpinning.
Suggest how much it will cost to redecorate in the event of remedial works causing issues to the interior of the property (if required).
Historic subsidence
If subsidence issues are historic, your buyer may expect you to provide evidence of any previous insurance claims. In addition to this, you may want to provide specifications as to how the problems were resolved, along with any certificates (such as a Certification of Structural Adequacy).
Conclusion
Properties with subsidence can make for lucrative investment opportunities, provided the issues are dealt with adequately and in a timely manner. While financing might be an issue for those who aren't able to make an outright purchase, there are specialist lenders willing to offer a solution.
If you are selling a property with subsidence, it makes sense to be completely cooperative and honest when communicating with potential buyers. It is also a good idea to keep all the relevant documentation available to help reassure a buyer that their investment is safe and practical.
Sign up to PropertyData for free