Should You be Looking to Buy to Let in 2020?
Is Buy to Let Still a Good Investment in 2020?
Property is still considered a safe investment in 2020. There are risks involved in the property market, but it is stronger than many other investment areas. Keeping track of vital information for property investors helps make sure your investment pays off.
COVID-19 and the months-long lockdown has had a severe impact on a great many people. One of the areas that have felt this the most is amongst renters, especially when furloughed or made redundant. The housing charity Shelter has said that around 174,000 renters are currently facing evictions, while around 250,000 are in arrears. The UK government recently announced an extension to the ongoing ban on evictions. The London Renters Union has described this extension as "kicking the can down the road."
This problem shouldn't continue long-term. So long as we avoid a second wave of COVID-19 and a reinstating of lockdown nation-wide, we can return to normalcy. For example, as businesses reopen, more and more people are returning to work. The government's Eat Out To Help Out scheme aided restaurants in August.
The property market is also beginning to move. If you are currently looking at buying to let, the future of the property market looks promising.
How Have House Prices Changed in 2020?
In the latest data published by the HM Land Registry shows that average UK house prices have increased by 2.1%. This figure represents up to March 2020, and is up from 2.0% in the year to February 2020.
Every industry has felt the impact of COVID-19, for both good and ill. The property market is yet to feel the impact in any drastic terms. The UK House Price Index of the Land Registry is the most reliable indicator of housing prices. Though suspended for the time being, there are other indexes for analysts to turn to. The Rightmove index, for example, was re-launched in June, and showed a rise in asking prices of around 2.4%. This would put average property prices at a record high, reflecting a drop in demand. It's worth noting that this is an index based on asking prices rather than actual sold prices. As such, it isn't as reliable an indicator as the UK House Price Index.
This reliability is further called into question when compared to other indices. The Halifax index suggests an increase of 2.5%, while Nationwide suggests a far less significant increase of 0.1%. Expert opinions agree in predicting that the property market will drop in value in 2020. Contrary to this, most analysts are predicting a bounce back in 2021. We are yet to see = if it will return to pre-COVID levels. For instance, Lloyds Banking Group is predicting a fall in property prices of around 5%, then a rise of 2% next year. Savills, meanwhile, predicts a 5-10% drop but a 4-5% rise in 2021. The most optimistic analysis comes from Knight Frank, who are predicting a drop of only 3%, followed by a 5% rise.
While prices may be fluctuating, the property market isn't necessarily off-putting to buyers at present. The UK government has introduced a temporary cut to stamp duty. This offers buyers savings of up to £15,000. This means that buyers will be less likely to find market uncertainty offputting. The aim of this cut is to keep the market moving, and thus far, it seems to be working as intended. Rightmove reported an "unexpected mini-boom" after the June reopening of the property market.
Can I Buy to Let?
If you're looking to buy to let, it's important to understand the basics of property investment. Experts consider buy to let to be one of the most profitable property investment strategies. This is due to the high potential returns on investment. Since the mid-90s, property values have generally risen over time. This gives investors the secondary opportunity to sell their property for a profit at a later date. Indeed, many investors look at buy to let as an option for retirement, alongside pension savings.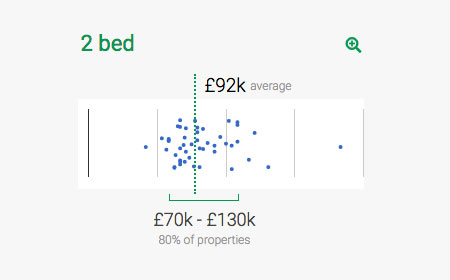 It's also worth understanding the fluctuations of the property market. Buying to let does mean making a significant and long-term investment, and such investments are not without risk. Drops in property value, being unable to find a tenant for an extended period, and so on. If you take your time to properly plan your purchase, buy to let can be a very lucrative investment. PropertyData has a range of property investment tools such as Local Data searches to help you make an informed decision.
How Much Do I Need for a Buy to Let?
The minimum deposit for a buy-to-rent or buy-to-let mortgage is usually around 25% of the property's value. This can very between 20-40% from other mortgage providers. Most buy to let mortgages tend to be interest-only, which means you don't pay the capital amount – you pay the interest each month instead.
What to Look for in Buy to Let Property Investment
One of the most important area to look at when considering buy to let property investment is property with high rental yields. On average, 5-6% rental yield is considered normal in the UK. Any property which allows you to generate an even higher yield is ideal. You should have an idea of the rental yield before you buy to let – you can use our yield calculator to find this out.
Another key factor to bear in mind is tenant demand. You can sales or rental demand in an area using our Local Data tool. If there is low tenant demand in an area, it increases the risk of void periods; time when your property has no active tenant. The good thing for buy to let investment is that tenant demand is generally high in the UK. A shortage of affordable properties means that younger people are more likely to rent than buy property. This will increase the demand, especially in urban centres. Publicly-available population statistics can provide plenty of information on tenant demand.
What Should I Do To Maximise Rental Income Profit from my Buy to Let?
Do your homework. Not everywhere in the UK is seeing a weaker housing market. Using our national property market data to keep abreast of recent macro trends.
Pick The Right Location. Make sure you're investing in a good location. Make the most of tools such as the postcode data table, which shows key property investments by postcode district, to ensure you have a full picture of investment opportunities in your area.
Find The Right Tenants. Find great tenants that are willing to pay the rent on time. Who makes up your ideal tenant? Are they professionals, families, students? Does your location resonate with that?
Start Your Search Early. Start finding new tenants early if you know they're going to leave. The right tenancy agreement should be able to help ensure you've got enough notice to help keep your property occupied. This will protect you for the future.
Keep Things Professional. Consult with professionals and industry experts to make sure you're filling all the local criteria. Talking to accountants and holding companies for example, will help you identify the right steps to take.
Is Now a Good Time to Buy a Buy-to-Let Property?
Overall, despite the impact of COVID-19, now may not be as bad a time to buy to let as you might think. While the property market is almost guaranteed to drop in value in the short term, tenant demand has not fallen. Signs point to a relatively stable market recovery in 2021. Long-term, buy to let property investment has the potential to be as lucrative as it has been for the last ten years.
Get Started Today with Your Buy-to-Let Property
With PropertyData, you can start making informed property decisions using a vast array of tools. No matter where you are, you will be able to take a deep dive into the property market and research individual properties right from your desk.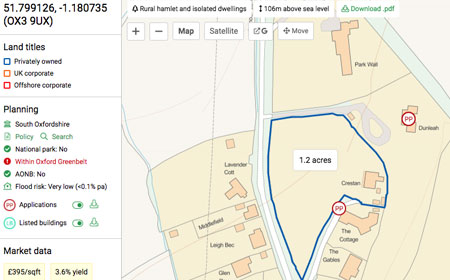 We have extensive data on all aspects of the property market, including prices, rents and yields in our Local Data tool and planning, boundaries, and footprints in our Plot Map section. We have daily updated lists for properties matching investment strategies for sale. With our high resolution maps, you will be able to get an idea of building information in an instant. With our wide selection of tables, maps, and charges, it's never been easier to understand the national property market.
If you're ready to learn more, check out how PropertyData helps property investors. When you're ready to try PropertyData for yourself, take advantage of our 14-day free trial. If you have any questions or queries, get in touch today. One of our team will get back in touch with you same day.
Sign up to PropertyData for free